In stock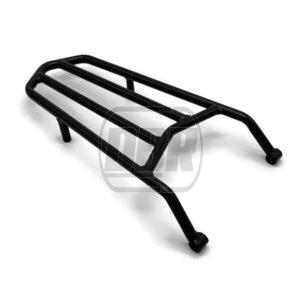 Order now for dispatch within 1 working day
📦Free Standard Delivery on orders over £100
FS 250 INCLUDES -
Latest Design LED Speedometer
Arrow Style LED Indicators
Latest 172 FMM 250cc Engine with 2HP Increase
PE28 Carburettor
FRC 21/18" Hi-Tensile Alloy Rims and Aluminium Hubs
Newly Revised Geometry T204 Tested and Rated Dual Beam Chromoly Frame Graphite Powder Coated Finish​
Progressive Handlebar Damping System (PHDS)
FACTORY™ Fully Adjustable Rear Shock
FACTORY™ Gripper Seat
FACTORY™ Titanium Series Silencer with Stainless Exhaust System
Pro-Taper Two Tone Grips
Upgraded HD Headlight
Wavey Discs 260mm Front 240mm Rear
E Approved Tyres
E Rated Enduro Light System
Rear Linkage Suspension
Race Specification HSK™ Twin Front and 1 Pot Rear Hydraulic Brakes
1 Piece 'Fatboy' 28mm Alloy Handlebars
5 Speed Transmission
Sealed Airbox Unit
Genuine KÜRZ™ Shock Proof Plastics with 3M™ Race Graphics
Super T Race Coil
Includes MX Front Number Board
Colour Kit Options Available Separately
The KÜRZ FS 250 uses the latest 172 FMM 250cc 4-stroke engine increasing power by 2HP from the models previous year, this combined with light weight components for maximum power to weight ratio, offering more power than its predecessors. Giving you the experience of enduro and motocross that's affordable to all, granting you access to a sport once thought too expensive, ensuring the competition is shown what you're made of. The KÜRZ FS 250 has a few features that set it apart from normal event bikes, with just the push of a button you can kick that electric start into action, so no more kick-starting your bike if you stall in the middle of an event, saving you energy and time. Also featuring enduro lights so you can extend your track or adventure time even when the sun goes down. The all new T204 dual beam chromoly frame provides incredible strength and nimble agility with perfect weight distribution for all riding conditions. This big yet still light weight bike offers easy manoeuvrability around tough technical terrain, and then releases its power for a bust of straight line speed. With new up-to-date KURZ components and styling this machine is built with endurance and reliability at the forefront of its design being perfect for all levels of riders looking to rip up a track or dart through the wilderness.
Features: T204 Dual Beam Chromoly Frame, FACTORY™ Performance Suspension, Rear Linkage Suspension, Extended Reinforced Swing Arm, Race Specification HSK Twin Front and 1 Pot Rear Hydraulic Brakes with Wavey discs, Sealed Airbox Unit, E Rated Enduro Light System, FRC 21/18" Hi-Tensile Alloy Rims and Aluminium Hubs, Factory Titanium Series Silencer, Upgraded CNC Race Chain Adjusters, Genuine KÜRZ Shock Proof Plastics, Premium 3M Race Graphics, Number Board Plate.
Note: This product requires part assembly, and after its initial running in stage it will require a full inspection, oil change, chain tension adjustment and for all nuts and bolts to be set to the correct torque tensions and 'Thread lock' to be used if required . A mechanically able person will be required to carry out the maintenance of this product. You should be prepared to maintain and fit parts to this product when required. DO NOT purchase this product unless you are able to maintain it.
Supplied with manufacturers 30 day competition parts only warranty.
Colours and specification may be subject to change without notice.
Delivery Charges (built bikes only) Delivery via private courier: £150*  *Delivery charges will vary based on location within the UK.
Specification
| | |
| --- | --- |
| Engine Spec | Zongshen™ 250, Vertical Single Cylinder, 4-Stroke, Oil Cooled |
| Engine Oil | Putoline™ Super DX4 Semi Synthetic 10W-40 |
| Carburettor | PE28 Carburettor |
| Clutch | Manual, Wet Multiple |
| Gears | 5 Speed Manual 1-N-2-3-4-5 |
| Start Type | Kick/Electric Start |
| Brakes | Front & Rear HSK™ Hydraulic, Wavey Vented Discs, Braided Hoses with Front TWIN Pot and Rear Single Pot Hydraulic Brake Calipers, Forged Alloy Brake and Clutch Levers |
| Frame | T204 Dual Beam Chromoly Frame, Graphite Powder Coated Finish |
| Plastics | Genuine KÜRZ™​ Shock Proof Plastics with 3M™ Race Graphics |
| Front Suspension | FACTORY™ 880mm USD, Alloy Triple Clamps |
| Rear Suspension | FACTORY™ Long Travel 480mm Rear Shock Absorber |
| Wheels | FRC 21/18″ Hi-Tensile Alloy Rims and Aluminium Hubs |
| Tyres | 80/100-21″ / 90/100-18″ Innova Pattern Tyres |
| Final Transmission | Front 13t / Rear 45t / Chain Type 520 |
| Max Speed | 75mph |
| Terrain | Off-Road/Road Registered* |
Dimensions and Weights:
| | |
| --- | --- |
| Dimensions ( L x W x H) | 2145 x 825 x 1215mm |
| Wheelbase | 1440mm |
| Seat Height | 935mm |
| Kerb Weight | 119kg (Without Fuel) |
| Fuel Tank | 10 Litres |
| Max Rider Weight | 125kg |
Run-In Service – 2 Hours / 1 Month From Date Of Purchase (Whichever Comes First)
Service Intervals – Every 5 Hours Use.